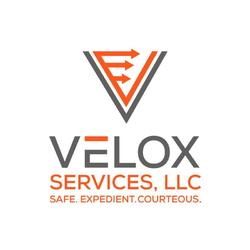 Delivery Associate
Louisville, KY
Velox Services is now hiring Delivery Associates.
Our benefits include:
• $15.50/hr to start, progress to $16/hr in 2 months
• $17/hr for Step Van Drivers
• Performance Incentive, Teamwork Incentive, Monthly Safety Incentive Drawings.
• Overtime
• Health, Dental, Vision Insurance
• Life Insurance
• Paid Time Off
• Paid Training
• Uniforms Provided
• COVID considerations
This job is only for hard-working, responsible, and highly-reliable people who can work a flexible schedule. If you can't meet this requirement, please do not apply.
Velox Services - Safe. Expedient. Courteous.
We deliver packages for the world's largest online retailer and use a fleet of quality vehicles and provide branded uniforms.
Our Delivery Associates are the face of not only our company, but our customer's as well. Therefore, only those that take pride in their work, appearance and reputation need apply.
As a Delivery Associate you will be responsible for the daily customer service on a given route that distributes a high volume of small packages (less than 50 lbs) in a relatively condensed cluster within our city.
Experience requirements
• Experience is great but not required! We will pay for your training to become great at what you do.
Qualifications
• Must have a valid driver license. No CDL required.
• Must be able to pass a 7-year background screening
• Must have a clean 3-year driving record
• Must be able to pass a 5-panel drug test
• Must be reliable (variations in schedules or tardiness are NOT permitted)
• Must be 21 years of age
• Bring a positive attitude, a willingness to work hard, and opportunity is in front of you!
Skills
• Must possess excellent customer service skills (extremely patient and friendly with a desire to please/serve)
• Must be able to use a company-provided smart phone
• Must be physically able to lift up to 50 lbs,
• Must be able to bend, sit, and stand.
• Must be willing to move in and out of a van over 150 times a day.
Apply today! Please make sure to submit a resume when applying.
We are an Equal Opportunity Employer and affirmatively seek diversity in our workforce. Velox Services recruits and advances qualified applicants/employees regardless of race, religion, color, gender, sexual orientation, gender identity, ethnicity or national origin.
16649637